Gamification: Innovating Marketing and Retail
Gamification is revolutionizing marketing and retail. In a way, providing a yellow brick road for brands and consumers alike. Though, not only does this offer a way for brands to build relationships with their consumers, but provides rewards for customers. In turn, generates a win-win, as customers win rewards and companies win conversions.
There is a plethora of benefits for the customer and the company. This is an important marketing tool for any company as it yields amazing results. Consumers tend to praise creativity, and gamification offers a great way to market and promote for many companies.
Gamification is Innovating the Marketing and Retail Sector
What is 'Gamification'?
Gamification is defined as the process of adding games or game-like elements to something (such as a task) so as to encourage participation.
In marketing and retail, gamification gives rewards to consumers in the form of loyalty points, coupons, NFT's, or free product. It's a way to incentivize customer engagement and long lasting relationships in a unique way that'll increase consumer conversion.
Brand Benefits:
Customer retention and Engagement – Through a Verizon case study, users who logged into their site through Gigya's gamification platform spent 30% more time on the site.
First Party Data – With customers spending more time on an app or site, companies have more opportunity to collect data first hand and tailor the experience towards their interest. strivecloud.io says:
By gamifying the user journey, you get to collect first-party data with every interaction the user has on your platform. Additionally, you can add goals and milestones to motivate data collection, and reward the behaviors that help you collect that data
Maintain Loyalty – With the use of leaderboards, loyalty points, and new content, companies can build a relationship with their customers. Rewarding consumers for accomplishing goals set incentivizes people to stick with the brand.
Increase Brand Awareness – Brands that gamify their promotions and ads can showcase a playful personality and stir up buzz around their games. According to Aventis.edu:
Brands are always looking for ways to reach their existing audience, attract new audiences, or reconnect with old audiences. Gamification provides the opportunity for consumers to engage with a brand in a new and fun way
Target Younger Generations – With Gen Z growing up with smartphones and gaming from a young age, gamifying allows a great way to connect with this audience. According to newzoohq.com:
81% of Gen Z'ers have been reported to play video games in the past six months. 77% of Gen Z gamers prefer to use mobile devices for gaming
---
Technique in Practice
As people get distracted, skip, or only really see mini ads, having enough time to promote a product or service is decreasing. Whereas, the gamification market is projected to have a growth rate of 27.99% by 2030.
Having an impactful marketing campaign is more crucial than ever before.
Starbucks
Starbucks has their loyalty program where customers earn 'stars' in order to receive free coffee and product. This program has been credited with being one of the best rewards programs and attributes 40% of its total sales to the program.
Currently, Starbucks has announced Starbucks Odyssey. This is a new rewards program in-tune with Web3 and Blockchain technology offering trips, espresso martini-making classes, and access to unique merchandise.
These will take the form of stamps (NFT's) and will include a point value and rarity gamifying their rewards program even more.
Casper
Casper gamified their ads by turning them into puzzles. Adding only their logo and the puzzle, it quickly caught the attention of many people in New York and became a topic of discussion. This works well as it breaks away from typical ads and caused many people to even seek out the different puzzles around the subways. If someone wasn't able to figure out the puzzle, it directed them to find the answer on Casper's website generating more traffic.
Sephora
Sephora gamified the shopping process to help with how overwhelming it is to shop thousands of different brands. The concept followed Tinder, the dating app. As it goes, if you are interested in a product you could swipe right, and if you aren't, you simply swipe left. The campaign is called 'Swipe it, Shop it".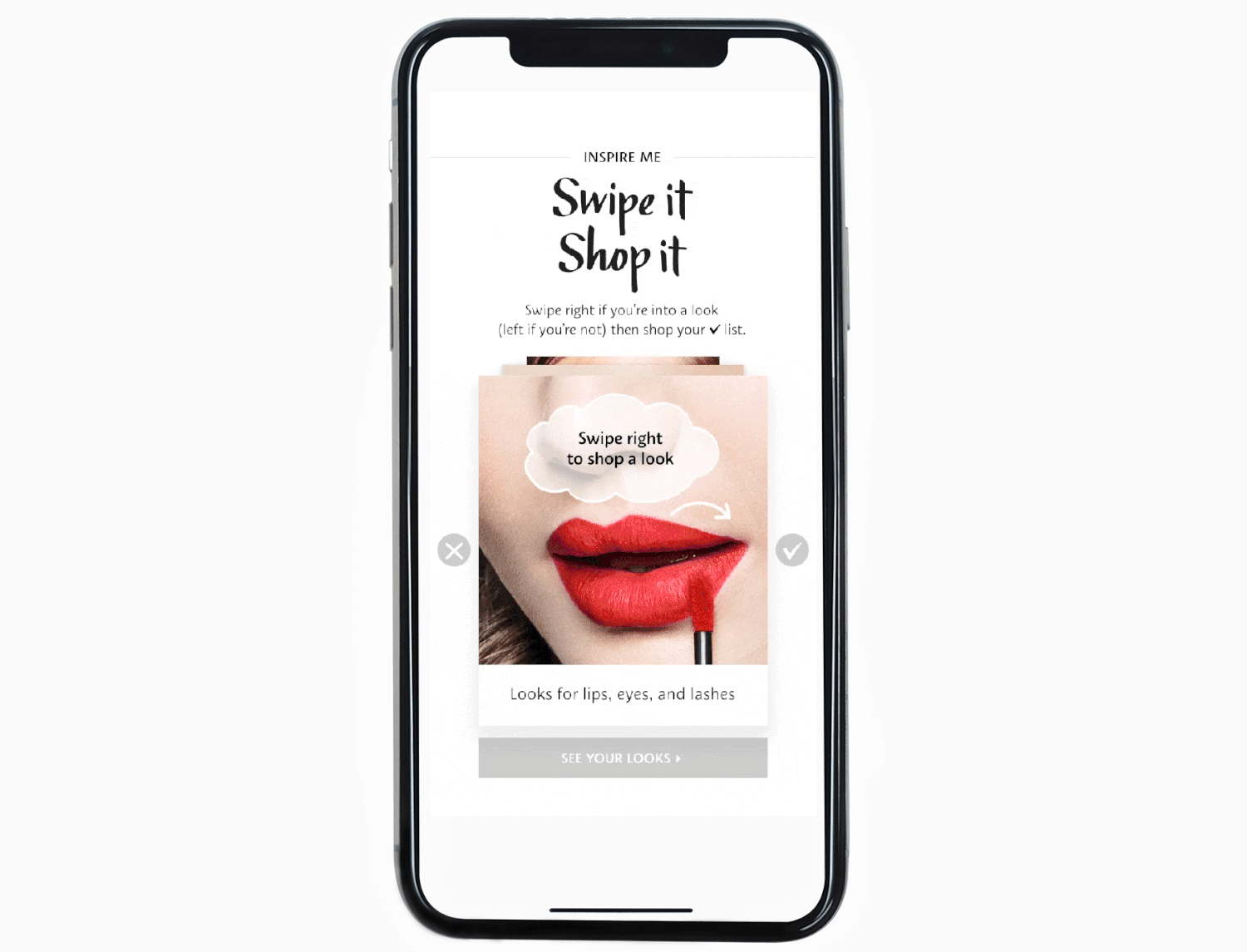 Ikea
Ikea created a virtual experience for customers to preview different products with different colors and fabrics. It allows for people to immerse themselves in an environment and quickly try new looks and mix and match different products with each other. This puts the interior design work into the customers hands to let the products speak for themselves.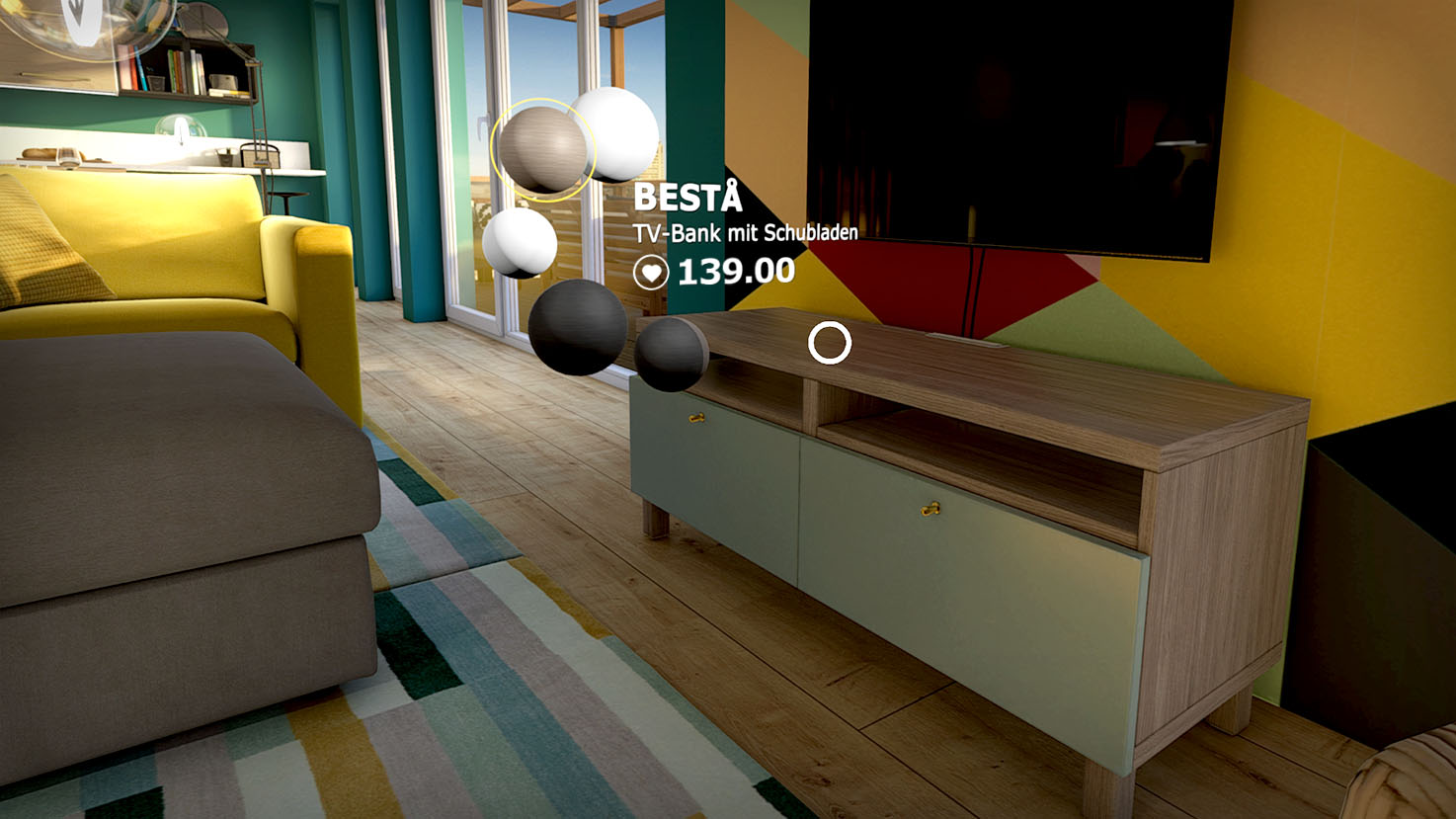 McDonalds
McDonalds monopolyMarket definition in B2B and B2C - The very notion of "market" is at the heart of any marketing approach. A market can be defined... game is an early pioneer to gamified advertisements. It originally took the form of stickers on products and a physical board which became the highlight of many peoples experience. Now it takes the form of a mobile app. This promotion encouraged customers to purchaseThe B2B purchasing process is the result of a long life cycle often linked to a contract as there are many people to convince. expensive items and order more items to increase their chances of winning.
Others
Many other platforms have been gamifying their sites and apps to increase engagement. Google Maps offers a point and level system to encourage regular reviews on businesses. Linkedin gives profile completion awards in order to get more completed profiles on their site. Facebook lets people show off 'Top Fan' badges when you consistently engage with a page to ensure users stay active.
---
Conclusion
There's no doubt that gamification in marketing and retail is (no pun intended) changing the game. This marketing tool engages with people and generates lasting impressions.
From points and levels to puzzles and AI, companies are creating some very unique campaigns. In turn, developing a great experience for the consumers. Though, it appears to be just the beginning of the gamification movement the question is:
What will companies come up with next?
Latest posts by Jared Roth
(see all)